Details:
Little Harmony Girl Hot! Body

   Skin : Normal / White (Choose 1)
Feet Part : Basic Feet / Heel Feet / Heel legs (Choose 1)

   PACKAGE

  Little Harmony Girl Hot! Body(fully assembled)
Default Box, 2 Pillows
Certificate of Authentication

  NOTE

▪ Photos were taken with Normal Skin Doll.

▪ Order will ship in around 30-40 business days(excluding weekends and holidays) upon receipt of payment.

▪ If you add Body Blushing, 7~10 extra business days will be taken.

▪ For this blushing, nails and toenails will have Pinky polish on.

▪ Once body blushing has done, little bit of abrasion can occur around the joints.

 ▪ The wigs, eyes, outfits, accessories in the photos are not included in the package.

▪ Colors may slightly differ depending on your monitor screen types and settings.

APPROXIMATE MEASUREMENTS 

Neck circumference : 7cm
Shoulder width : 9.7cm
Bust circumference : 18.5cm
Arm length : 16.3cm
Hand length : 4.4cm
Waist circumference : 12.4cm
Hips circumference : 18.9cm
Thigh circumference : 10.2cm
Leg length : 21.3cm
Foot length : 2.7cm
Heel foot length : 5.2cm
Heel leg length : 14.5cm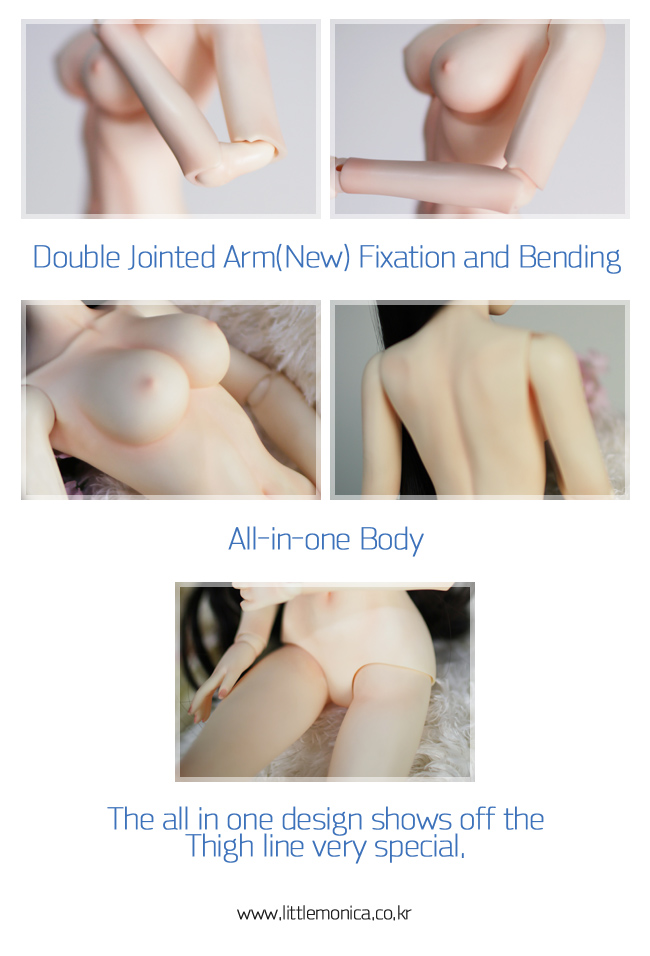 * A standard of the above measurements is Hot! Body.
* The above measurements can be differ according to the measuring method you use.
If you need the accurate measurement
we encourage you to measure your doll again once you received.