Details:
AP000059 Pink Drops #10 穂乃花<HONOKA>
Estimated Arrival Date: November 2021
Tentative Pre-order Deadline: 8th August, 2021 (subject to change without notice)
★About Soft Skin
Soft skin is a thinner vinyl material which feels softer and allows more flexibility in posing.
Due to its thinness, it might be required to add foam filler to the inside of the body in order to maintain the outward appearance.
◆ Manufacturer:Quarantotto
◆ Product Description: Pre-painted Complete Model, Head & Body set
(Wig, stand, accessories, outfit, shoes are not included)
◆ Specifications:
● Head: Type-O(Ire-me type/12mm), Skin Colour/Tan, face-up included
● Eyes: Original Doll Eyes - Grey 12mm
● Body: Upper Torso&Lower Torso&Thigh/Type-H(Soft Skin), Shin/Type-C, Arm/Obitsu50(Soft Skin), Feet/Flat Feet (magnets not included)
● Included Option Parts:
- 3 types of hand parts(fully blushed)/Open Hands&Fist Hands&Gripping hands + Peace Hands (Non Blushed) (The doll comes with one of the three types of hand parts attached)
- 2 detachable tongue parts (long&short)
● Inner Frame: Obitsu48
● Skin Colour/Tan
※Arm&upper torso&lower torso&thigh parts are made of「Soft Skin」.
※All outer skin parts are fully blushed.
※Magnets for use with the magnetic steel base plate are not included in feet parts.
※Magnetic steel base plate is not included.
◆ Materials: Outer skin parts/PVC(Soft Vinyl), Head/PVC(Soft Vinyl), Internal Frame/ABS&POM, Doll Eyes/Acrylic
◆ Size: Total height approximately 48cm
◆ Body Manufacturer: Obitsu Plastic Manufacturing Co., Ltd.
*Actual product may differ from the appearance of the sample shown in the images.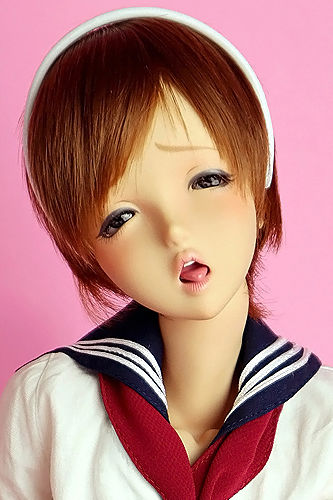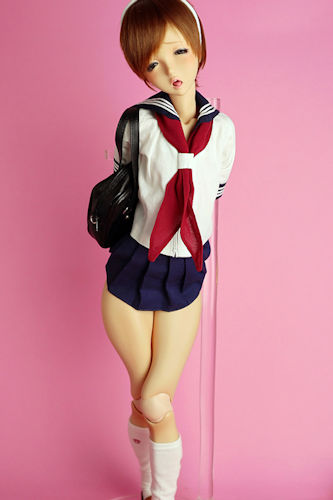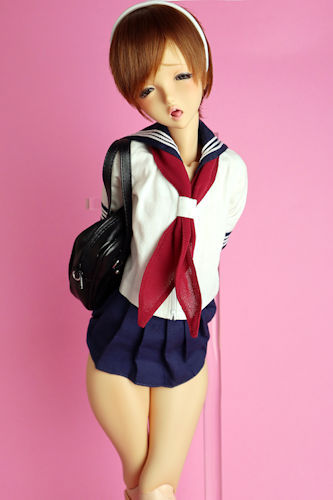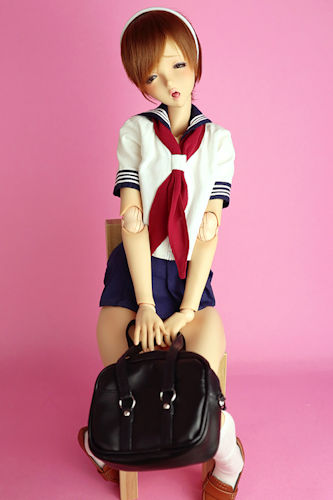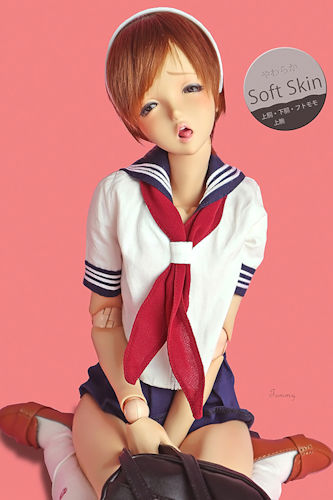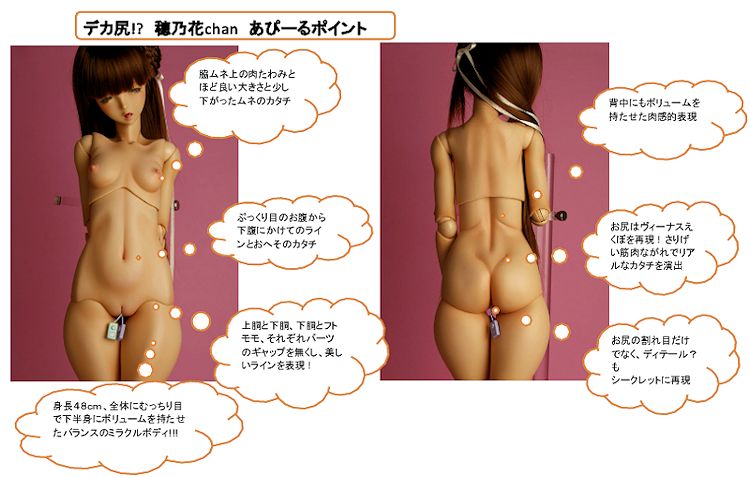 Customers who bought this product also purchased...